21st Sunday in Ordinary Time (A)
Readings: Is 22:15,19-23; Ps 138; Rom 11:33-36; Mt 16:13-20
A reading from the holy Gospel according to Matthew
When Jesus came to the region of Caesarea Philippi he put this question to his disciples, 'Who do people say the Son of Man is?' And they said, 'Some say he is John the Baptist, some Elijah, and others Jeremiah or one of the prophets.' 'But you,' he said 'who do you say I am?' Then Simon Peter spoke up, 'You are the Christ,' he said, 'the Son of the living God.' Jesus replied, 'Simon son of Jonah, you are a happy man! Because it was not flesh and blood that revealed this to you but my Father in heaven. So I now say to you: You are Peter and on this rock I will build my Church. And the gates of the underworld can never hold out against it. I will give you the keys of the kingdom of heaven: whatever you bind on earth shall be considered bound in heaven; whatever you loose on earth shall be considered loosed in heaven.' Then he gave the disciples strict orders not to tell anyone that he was the Christ.
---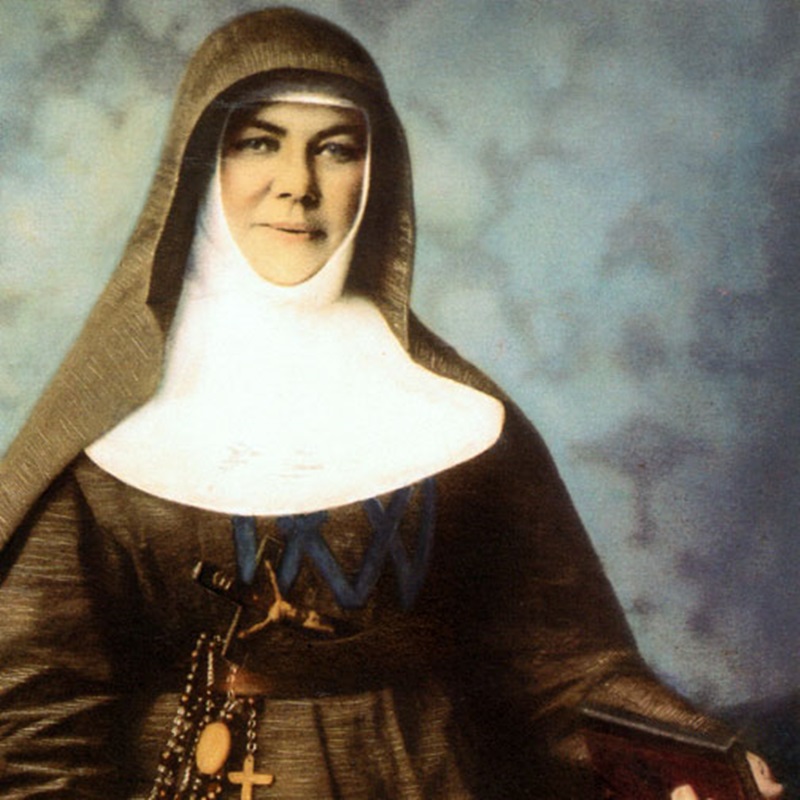 FOR the last two weeks, the Church has been celebrating the memorials of several saints; from Mary of the Cross MacKillop, Lawrence, Maximilian Kolbe to Bernard of Clairvaux and Pope Pius X. All of these saints have one thing in common and that is the single-mindedness of defending the faith.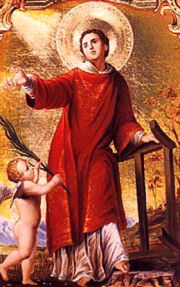 All these saints had the clarity of vision not only on what authentic faith is but also on what the Church is all about no matter what the world thought about them. In a way, the question Jesus asked his disciples in the gospel is very significant when applied to these holy men and women, "who do you say I am?" 
Other people's perception of us is very important, yes. It can help us to remain grounded to reality. But it can also be very destructive, especially in our time of radical political correctness and cancel culture both from the left and right. If one is perceived or categorised, or boxed in a particular way, it could be hard to shake that off and it could determine how people receive what that person says or does.
A good example of this is Pope Emeritus Benedict XVI. Joseph Ratzinger is described by many theologians as one of the best minds after the Second Vatican Council. But I also think he is the most maligned and misunderstood.
Some criticised him for abandoning his progressive stance during the council and going over to the other side. He was often caricatured as the panzer cardinal or God's rottweiler. After he was elected pope, some even objected for having elected a Nazi pope, although nobody seems to able to articulate the basis of these criticisms or accusations! On the other hand, if one just read Pope Benedict's writings, one will come to understand the basis of his theology and ecclesiology. One would recognise the key to interpret everything he says and does. And may I suggest that this can be traced to Jesus' question today: "who do you say I am?" 
Our understanding and expression of authentic faith that the Church professes are ultimately linked to our understanding of who Jesus is. What we say about the Church flows from what is said by Peter about Christ. The Church is only what it is because of its perception of who Jesus is. Everything the Church has to say begins and ends with its God-given knowledge of Jesus, the inexhaustible treasure which it holds in trust for the world. And this is very important for us especially now. Our knowledge of Jesus must be spot on—who he is and what is he on about. We might know every verdict ever passed on Jesus; we might know every Christology that the human minds have ever thought out;  we might be able to give a competent summary of teaching about Jesus of every thinker and theologian – and still not be Christians.
Why? Because Christianity never consists in knowing about Jesus; it always consists in knowing Jesus. As Pope Emeritus Benedict always insisted, our faith is not based on ideas but an encounter with a person—the God made flesh. And our Lord demands a personal verdict. The question he asked the disciples was not just for Peter, he asks every one of us: "YOU! Who do You Say I am?" However, our response should never rely solely on our whim, for our convenience and interest—the wisdom of the world.
For if we do that, there is a real danger of misrepresenting Jesus, misrepresenting faith, and misrepresenting what the Church should be on about. And worse, we might even use Jesus, the faith, and the Church to mislead the world for our selfish interest or convenience. Instead, we should follow Peter. Peter' confession of faith in today's gospel was bolstered by grace, not just his own investigating or theorising. God the Father revealed something about his Son in Peter's response. Therefore, Peter's faith should be our faith.
Brothers and sisters, who is Christ to you? If our response lacks any element of Peter's response, it is time to re-examine and deepen our faith. Let us ask the Holy Spirit this week to show us and lead us to authentic knowledge of Christ and the authentic understanding of faith.
NB: I am a subscriber of Bishop Robert Barron's YouTube channel and Word on Fire. In my reflection of the Gospel, I came across his talk for the 2020 Napa Institute. I also recommend Deacon Bill Ditewig's latest blog.