ACCEPTING a new appointment and coming to a new parish community will always be a challenge to any minister of the Church, whether a bishop, a priest or a deacon–especially a deacon. Unlike a bishop or a priest, who comes to a new community with powers and prerogatives given to them by the Church to exercise their ministry effectively, deacons come to a new parish with none of these. And after establishing ministerial routines, habits and attitudes, a deacon needs to realise that when arriving at a new parish he needs to reevaluate and even put those habits, and attitudes aside and be prepared to adjust.
Depending on how a deacon's ability to cope and adapt, changing parishes could be very stressful. And if the deacon is not mindful of his role in the church, this period of adjustment could very well set the tone for his ministry in his new community. Given this reality, what could a deacon do to be able to fulfil his diaconal ministry and truly be the sign of Christ who "came not to be served but to serve and to give his life as a ransom for many (Mt 20:28)?"
Deacons are "associates" of the bishop rather than co-workers
When I first heard our then newly installed archbishop say that we, deacons, are his "associates" rather than co-workers, I immediately looked for the etymology of the word. It strikes me to find the word to mean "to join with", "to combine intimately", "unite with", "companion", and "an ally."
I am aware that some have the opinion that being merely associates seem to have a pejorative denotation. But reflecting on it, I find it more in accord with the nature or essence of a deacon. A deacon is an icon of Christ the servant. Jesus himself says, "Very truly, I tell you, the Son can do nothing on his own, but only what he sees the Father doing; for whatever the Father does, the Son does likewise" (cf. Jn 5:20). I am not sure what the archbishop means by this term applied to deacons, but for me, it is both a description of an intimate relationship with him and a reminder of humility in carrying out our diaconal ministry. On a diocesan level, yes, I only do what my bishop tells me to do. But to do this, therefore, I need to know my bishop's vision and hope for the local church.
I take the term associate as a call as a deacon to be my bishop's eyes, ears, hands and feet to whatever parish I serve. Since my ministry is to serve and be the extension of the ministry of the bishop in looking after the faithful as priest, prophet and king. It is also a source of comfort for me, especially during this period when resistance to the vocation of the deacon is still alive. No one can accuse us of being "too prominent, too aggressive" or "too out there" (oh wait somebody did accuse me of this… Hahaha.) because deacons can always say (and it did help me) "I am just doing what my Archbishop set me to do". In cases like this, it is helpful to be able to say: "Just following orders, mate!"
This term "associate"—this intimate relationship, this constant reminder of humility—juxtapose with the term "co-worker", which for me indicates certain freedom, on doing something based on one's choosing, is preferable because of the danger of turning onto oneself. Pride, putting oneself at the centre—my style, my understanding, my preference—instead of the Traditions and teachings of the Church, is constantly hovering over the heads of those in authority. In the parish, the deacon follows the lead of his parish priest—good or bad—because he is given the office to lead the community. The parish priest is the centre of the community while the deacon is the boundary rider, ensuring that everyone is included in the love of God. This too is applying the term associate to the ministry of deacons.
Cana, Mary and the Deacon
Turning to the Gospel, I find the story of the wedding feast of Cana (Jn 2:1-12) very helpful in reminding me about diaconal friendship with the Lord. Those who are waiting at tables at the wedding feast were in a terrible bind. They fully know the consequence of running out of wine for the couple's reputation in the community. But what can they do?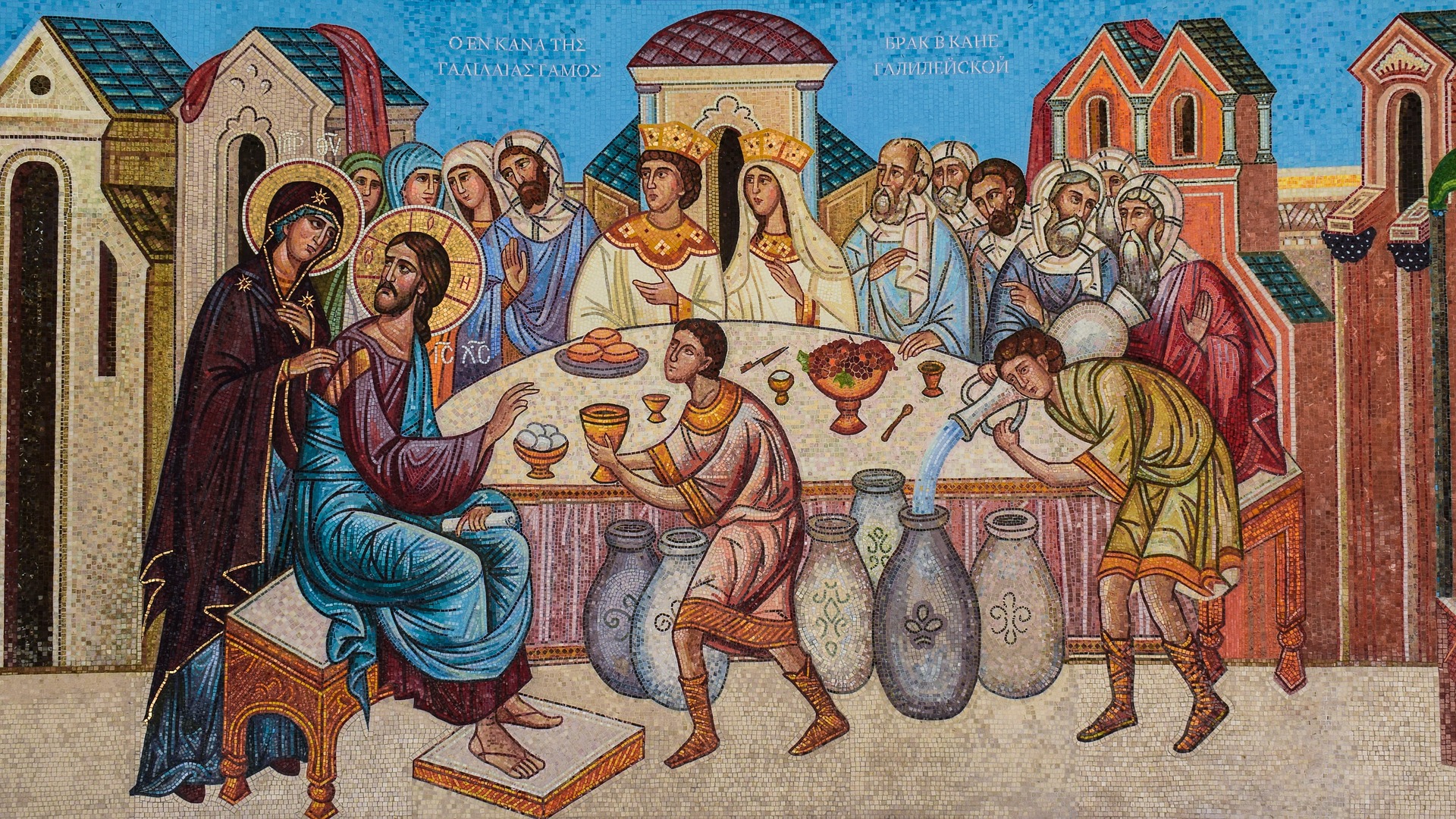 Reading and reflecting on this passage, especially focusing on the waiters at the Cana feast who served Jesus, gives also illuminating insight into the deacon's role in service not just to our Master but also to the community. In his book, "A New Friendship: The Spirituality and Ministry of the Deacon," Monsignor Edward Buelt described the waiters as men of blind faith. Because of this, they were able to do exactly what Jesus told them to do, with the reassurance of Mary that they would be okay if they obeyed our Lord's command. Buelt adds that the waiters were obedient; they "did not hesitate or place limits on or exceptions to their obedience to Christ." Because of their faith, which the mother of Jesus elicited from them, they were able to take great risks to their livelihood, their social standing and their relationships with others.
Although blind faith may be attributed to the waiters at the wedding feast at Cana. The same cannot be attributed to deacons. But the call to obedience is applicable. To obey is to give an ear to, to listen and listen attentively. A deacon's obedience is not simply the submission of one's will to the dictates of another. The deacon's obedience should always come from the sincere acceptance of another's will for the sake of a greater good. And in a parish or community context, obedience should always be at the service of charity. As the theologian Hans Urs von Balthasar once said, obedience in the Church is "nothing other than love." Obedience for the deacon establishes a loving relationship between him, the icon of Christ the servant, and his bishop, who is the overseer, and his co-worker, the priests for the sake of Christ, the church whom they all love.
I said earlier that a deacon's faith cannot be called blind faith. And yet deacons may, indeed, operate in a sense of blind faith. We may be often called to muster blind faith and to serve to others what we might think illogical, even contradictory to our formation and training. But just like the waiters in the gospel, the deacon may not know or understand what "good" a particular directive or practice will do, we still are called to nonetheless hear, heed and obey whether it be our bishop or our parish priest so as to enter in a loving relationship with them so that Christ and the Church might be served.
The more I think about it, the more I come to the realisation that the deacon's ministerial objective is not success but fidelity. We serve not to be the centre of attention but to be the centre of service and of charity. Our place is not alongside men and women of power but with the powerless. Yes, a deacon is first and foremost a man of faith and one who trusts in the Lord. Like the waiters at Cana, we might be called to risk much, even all, to do whatever our Lord tells us. But then again, like the waiters at Cana, deacons may also have that privileged position to be the first to see the glory of the Lord. For this, let me be always reminded of the words of our Lady, "Do Whatever He Tells You!"